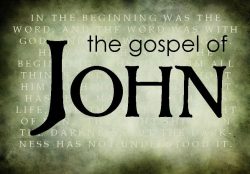 January 8, 2023
Every life tells a story.  I know this to be true because of all the memorial services I've done over the years. Eric Wood was a 16-year-old full of life who wanted to be a missionary.  But his life ended in a tragic farm accident.  When I had the privilege of telling his story at his memorial it was the story of a servant who always wanted to help others, especially wanting to help his sister and brother.  Glen Curry was a World War II veteran who stared death in the face on the beaches of Normandy.  Surviving that battle gave him a quiet resolve to make something of his life.  That made him one of those rare individuals who, if he said he would do something, you could consider it done.  His story was one of integrity, resolve and strength.  He was a no-nonsense guy, but he had a tender heart that always looked out for the underdog.  David Frazey was a kind and compassionate man who served his country, swept Helen off her feet and passed on a such a legacy of love and joy to each of his children and grandchildren, that his memorial service I was blown away by his love for life and his family.
Now, I wanted to give you just a brief description of their stories, because of all the lives that tell a story, these were the first to come to mind when I think of the stories our lives tell.
In fact, as we come into a new year, I am always mindful, not so much of new year's resolutions, but of the new opportunities we have to add to the story that our lives are telling.  Now, I realize that you may not necessarily look at life like that.  That you don't necessarily see each new year as an opportunity to write a new chapter in your story.  But let me remind you of something today:  Your life is telling a story.
Now, your life may by telling a story of worldly success: How you've worked hard, took risks, sacrificed friendships and family; but finally made it. And if that's your story, then the world says, "Well, done. You deserve everything you have coming to you."
Or your life may be telling a story of persistence and character: How you endured hardship, disappointment and even rejection – but you just kept at it, never blamed your circumstances, and kept doing your best and finally, your perseverance was rewarded.  And if that's your story, then the world says, "Well, done.  What grit you have.  You deserve everything you get."
Or your life may be telling an altogether different story: Of how you weren't a success in the world's eyes, or how you failed and made a mess of things. But in the midst of your story, God rescued you, set you on the rock of Jesus and gave you a place in His story. Now the story you are telling is a story of about the greatest lover the world has ever known: Jesus, the Christ, the One who gave His life for you, so you now live your life for Him.
So, today, as we return to the story of Jesus in the gospel of John, I want to encourage us to think about the stories we write as we enter this new year. And to help us think about our stories, let me encourage you to find John 13:18-38, in your Bible where John reveals for us the stories we write.  For there is not one of us here today who's story does not matter.  For every life tells a story. And by the end of today, I hope you know what story your life will tell.  So, if you've found John 13, we're going to begin by looking a story that did not end well.  The story of Judas.
Judas' story is a tragic story: Judas' story is one that started well. Like the rest of the disciples, Jesus chose Judas to follow Him. And Judas responded. He followed Jesus, walked with Jesus, shared meals with Jesus. He was there when Jesus walked on the water, healed the blind, raised the dead, confronted the religious leaders. He believed Jesus was the Messiah, but somewhere along the way, he became disenchanted with Jesus.  For now we read these words of Jesus at the last supper:  "I am not referring to all of you; I know those I have chosen. But this is to fulfill this passage of Scripture: 'He who shared my bread has turned against me.' "I am telling you now before it happens, so that when it does happen you will believe that I am who I am.  John 13:18-19
The betrayal by Judas came as no surprise to Jesus.  He knew Judas' heart from the beginning. As Jesus said to his disciples more than a year previously, "Yet there are some of you who do not believe." For Jesus had known from the beginning which of them did not believe and who would betray Him John 6:64.   So, on this night Jesus makes it clear he was not deceived by Judas. He knows the hearts of the men chosen to be with Him. Yet he made the sovereign decision to include Judas among the twelve. He called Judas to follow Him in order to fulfill Scripture. So, he continues: Very truly I tell you, whoever accepts anyone I send accepts me; and whoever accepts me accepts the One who sent me." After He had said this, Jesus was troubled in spirit and testified, "Very truly I tell you, one of you is going to betray me." John 13:20-21
His disciples stared at one another, at a loss to know which of them he meant. One of them, the disciple whom Jesus loved, was reclining next to him. Simon Peter motioned to this disciple and said, "Ask him which one he means."  Leaning back against Jesus, he asked him, "Lord, who is it?" John 13:22-25
Jesus answered, "It is the one to whom I will give this piece of bread when I have dipped it in the dish."Then, dipping the piece of bread, he gave it to Judas, the son of Simon Iscariot.  As soon as Judas took the bread, Satan entered into him. John 13:26-27 Here's the scene.  Jesus and his disciples were reclined at the table to enjoy the Passover meal. It was customary to lie on one's left side, head inwards, resting on your left elbow and eating with your right hand. The 'beloved disciple'(who most say is John) is seated on Jesus' immediate right, one of the two places of honor next to Jesus. All he needed to do was to lean back, where he could quietly ask Jesus, "Lord, who is it?"  Who is this traitor?
Now, what happens next is one of the most poignant moments in history.  For Judas must have had the other place of honor, reclining to the left of Jesus. For in order for Jesus to dip the morsel in the dish and hand it to someone, the only person close enough to receive it would have to be seated to his left.  But what makes this moment so touching, so heartbreaking is that giving Judas this morsel at such a meal was a beautiful act of special favor.
Even as he unmasks the traitor, by giving him this morsel, Jesus extends grace to Judas with one final act of loving friendship and honor. For one last, lingering moment Judas' destiny hangs in the balance as Jesus imparts this gesture of grace. But the moment is no sooner present that it passes, as Judas in a final act of defiance closes his heart to Jesus and turns away into the darkness. Satan enters his heart and seals his fate.
So, Jesus tells him, "What you are about to do, do quickly." But no one at the meal understood why Jesus said this to him. Since Judas had charge of the money, some thought Jesus was telling him to buy what was needed for the festival, or to give something to the poor. As soon as Judas had taken the bread, he went out. And it was night. John 13:28-30 Here's the tragedy of Judas's story: When Judas walks out of the candlelit room into the dark street, he walks away from the light of the world. As the door shuts behind him, his fate is sealed. He's turned his back on the only source of life. This is the end of Judas. He chooses darkness over light. He chooses death.
Today, Judas's story serves as a warning to us. Jesus didn't deliver on what Judas was hoping for, so Satan convinced him not just to walk away from Jesus, but to betray Him.  Does this ever happen today?  Sure. People come to Jesus on their terms. They attach their hopes to Jesus for what they think He can do for them.  Perhaps they believe if they follow Jesus, Jesus will give them a better life.  Most of the time, that's true.  But sometimes people come to Jesus believing that He will fix all their problems, change all their circumstances or fulfill all their dreams.  But when He doesn't do what they hoped He would do, they lose heart, become disillusioned and eventually bail on Jesus. They started out with some kind of faith, but it was never saving faith.
So, the warning of Judas's story is this: Be careful who you're listening to. Is your faith based on listening to the voice of the Son of God who loved you and gave His life for you? Are you listening to God's Word?  Are you filling your life with truth that comes from God? Or is your faith based on what you think God should do for you?
Are you listening to the voice of the evil one who is telling you that somehow God's holding out on you? That somehow God owes you the life you are hoping for? Judas had been deceived by the lies of the evil one.  He believed Jesus had come to do what he was hoping Jesus would do – to deliver them from Rome.  But when Jesus wasn't going to deliver on his hopes, on what he believed – Judas rejected Jesus' offer of grace and Satan entered in.  What a tragedy.
But don't be discouraged by his story.  For look at what happens next:  When he was gone, Jesus said, "Now the Son of Man is glorified and God is glorified in Him.  If God is glorified in Him, God will glorify the Son in Himself, and will glorify Him at once. John 13:31-32  Simply put, what Jesus is saying here, is that the betrayal of Judas has set in motion the glory of the cross. His betrayal has now made the way for Jesus to glorify the Father by fulfilling the Father's plan for Him to become the Savior of the world.  Sometimes it is hard for us to comprehend the way God works. But even as Jesus gave Judas one last chance to repent, we see how God used Judas' unbelief  and rejection of Jesus to make our redemption possible.
So, what can we take from Judas' story? Two things:  One, if you have doubts about Jesus, don't be too quick to walk away from Jesus.  Two, recognize that the evil one wants to keep you from trusting in Jesus.  Don't listen to him.  Listen to Jesus.  Discover if what Jesus says is true.  He is the light of the world.  He is God's gift of grace, sent to deliver you from darkness. That's the hope found in Jesus.  And it's Jesus who has come to change your story – if you will trust in Him.
Well, that's one story in this passage. And my hope is that your story will not end up like Judas' story.  But there's another story in this passage that we sometimes find ourselves writing.  It's Peter's story, found in verses 36-38.  And I would say it this way:
Peter's story is an all too common story:  As we jump ahead in this story, Jesus is now preparing his disciples for what's coming next.  He tells them that where he is going, they cannot come.  To this, Simon Peter asked him, "Lord, where are you going?" Jesus replied, "Where I am going, you cannot follow now, but you will follow later."  Peter asked, "Lord, why can't I follow you now? I will lay down my life for you."  Then Jesus answered, "Will you really lay down your life for me? Very truly I tell you, before the rooster crows, you will disown me three times! John 13:36-38
Peter's story is the opposite of Judas'.  He was all in for Jesus.  "Lord, why can't I follow you now?"  "I will lay down my life for you." This sounds a lot like how I felt when I first started following Jesus.  I WENT ALL IN!  It was great. I felt like I could and would do anything for Jesus.  But just like Peter, my enthusiasm would be tested. In fact, anyone who wants to follow Jesus will be tested. And like Peter, there will be times when we will fail.  We will deny our Savior.  We will let our fear of what others might think get the best of us.  That's what happened to Peter.  He succumbed to the fear of man.  That's what we sometimes do.  We let the fear of man make us hide our faith.  We let the fear of man cause us to deny our relationship with Jesus.  We stay silent rather than defend Jesus. I'm sure you've been there.  I know I have.
There's been times when I didn't know what to say when confronted with someone who scoffs at Jesus. I remember once being intimidated by a guy who told me that Jesus was just a crutch.  He told me I had to be intellectually ignorant to believe the Bible.  That was back when I was a new believer.  I didn't have any answers. I didn't know what to say.  So, I stood there like a dummy.  I couldn't speak.  And I knew that day, I never wanted that to happen to me again.  So, I started studying what God's Word said about Jesus.  I wanted to be able to tell what I knew in my heart was true about Jesus.  My guess is that God used that moment to begin calling me to be a preacher.  But I had no idea at the time.
My guess is that this is similar to what was happening in Peter. He wanted to defend Jesus, to protect Jesus.  But Jesus knew he would fail.  And we'll witness Peter's failure in John 18.  But the point I'm making is that no matter how much we want to be all in with Jesus, there will be times we will fail just like Peter. In fact, we deny Jesus all the time. Sometimes we deny Him by going back and indulging in the very same sins that put Jesus on the cross.  Sometimes we deny Him by living as if His truth doesn't apply to our situation.  Sometimes we deny Him when we don't trust him and take matters into our own hands. Sometimes we deny him when we complain, rather than be thankful. Sometimes we deny Him when lose our patience with those who fails us.  We deny Him when we are critical of others. As if we were somehow perfect.  Sometimes we deny Him when we see someone in need and ignore them. And if we're not careful, this all-too-common practice of denying Jesus could be the story we write.  But the good news is that even though that was a chapter in Peter's story, that wasn't to be the complete story of Peter's life.  And it doesn't have to be your story either.
Because in the middle of these two stories, Jesus gives us a new story to write:  And its' theme is found in verses 33 through 35, where Jesus tells us…Our story is to be a love story  Listen now to Jesus' voice: "My children, I will be with you only a little longer. You will look for me, and just as I told the Jews, so I tell you now: Where I am going, you cannot come.  "A new command I give you: Love one another. As I have loved you, so you must love one another.  By this everyone will know that you are my disciples, if you love one another." John 13:33-35  Put yourselves in the disciple's shoes for a moment.  They've been following Jesus every minute of every day for months and months.  He's called them to leave their homes and belongings, saying "Follow me."  Now he's saying, "I'm leaving you.  You can't follow me anymore." This must've been devastating. Dreams and visions of what they were going to build with Jesus are crumbling around them. Jesus has just pulled the carpet out from under them.  This must've been a dizzying revelation.
What's going to happen next?  Does everything end now?  Yet, it's at this very moment, Jesus addresses them with the most affectionate and endearing term possible to calm their fears.  He calls them "My children." Why?  Because with the command He's about to give them, He wants them to know that He is preparing them how they are to live with His absence. And so he says, "A new command I give you: Love one another. As I have loved you, so you must love one another.  By this everyone will know that you are my disciples, if you love one another."
He calls this command to love one another a "new' command, but there's nothing new about God giving a command to love others. All the way back in Leviticus we find the command to "love your neighbor as yourself" Leviticus 19:18. So then, in what sense is this command new for these disciples?  How is it new for us?
First, it's new because it has its source in Christ's love for us.  Jesus is the new standard for love. We are to love one another with the sacrificial and selfless love of Jesus.  This is one of the reasons Jesus is about to go to the cross.  For on that cross, Jesus will not only pay for our sins, but He will make it possible for anyone who trusts in Him to die with Him on that cross.  So that when Jesus rises from the dead to new life, anyone who now trusts in Jesus will receive His life.  And that's not just good news, that's life changing news.  For when you receive Jesus by faith, you now receive His righteous and loving nature.  You receive His resurrected life.  A life of love.  In other words, when you trust in Jesus, Jesus gives you the ability to love others just like He loved you.  He gives us His love so we can love like Him.  That's the kind of love that is meant to change the story your life writes!  That's why this is a new command, because He makes it possible for you to love just like He loved you.
Second, it's new because this love will define us as His followers.  His love poured out to one another will identify us as the new community of faith that will come into existence upon His departure. The world will now have a way to identify who are the true followers of Jesus Christ. Followers of Jesus will now be known by their love for one another. He is not leaving His disciples alone. He is leaving them together. Because of their relationship with Him, they will have a relationship with one another. This is what Jesus is leaving behind: a new community of His beloved children, who will be marked by their love for one another.  A love that loves the unlovely.  A love that believes in the least.  A love that sacrifices for the undeserving.
This is the story Jesus wants us to write together!  It's God's story of love, redemption, peace and joy found in the love of Jesus Christ.  The story Jesus commands us to write is A NEW STORY:  For it is no longer a story about us, but a story about Jesus.
This is the altogether different story God wants us to write!  A story where each one of us follows Jesus together in community.  For when we love one another as Jesus has loved us we will tell a story our world is looking for!  This love is our calling card, this love is the mark of a disciple, and this love for one another is the impetus for changing the world.  When The Beatles sang, "All you need is love," they had no idea of how close to spreading the gospel they had come.  For when we love one another as Jesus has loved us, WE BEAR THE FRUIT OF THE GOSPEL.  And when we love one another as Jesus has loved us, we write His story for the world to see.  THIS IS WHAT JESUS SAVED US FOR!  So may His story of love be the story we write together!