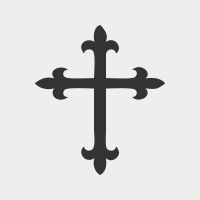 Love Does: Love Always Wins
February 12, 2019
When I was in Langley, BC, I had an associate pastor by the name of Brent.  One of the things I remember about working with him was his sense of humor.  Usually about mid morning I'd hear him laughing. It didn't take long to discover the source of his laughter  It was his dad.  Brent would either be on the phone or looking at a joke his dad just sent him and he'd burst out laughing.  He'd share those jokes with me and we'd have lots of laughs together. Another thing I remember about Brent's relationship with his dad, was whenever he couldn't figure something out, he'd just pick up the phone and call his dad.  And I remember thinking, "Wow, I wish I had a dad like that." I wish I could call my dad and share with him whatever I was struggling with and he could give me whatever wisdom or encouragement I needed at the time. I remember wishing I had a dad, who would know just what to say or do when I was struggling. Hear me out.  I'm not complaining.  I had a pretty good relationship with my dad.  Sure, he loved me, but he didn't really know how to be there for me, instill confidence in me, or give me the perspective I needed to rise above my struggles.
But then I learned, that this kind of love is pretty rare. In fact, most Christians I knew also struggled with giving this kind of support, encouragement and insight.  And perhaps you are sitting here this morning wishing you had more people like this in your life, or wishing you could be more like this with your spouse or your friends.  And if that's you, then what God's Word has to say about His kind of love, will not only help you be a better friend, but will help you unleash the kind of love we all need.
In fact, if you've been with us the past two months, we've been learning what it means to love one another like Jesus has loved us.  Most of what we've uncovered comes from 1 Corinthians 13:4-7. It's here we've learned What Love Does. We've learned that love does patience: love helps us keep our anger in check with those who are difficult. We've learned that love does kindness: love gives grace to those who don't deserve it.  We've learned that love does not envy:love refuses to control people but trusts them and gives them freedom.  We've learned that Love Does Humility, Love Acts the Gentleman, Love Does Forgiveness; Love Does Selflessness and Love is the only thing that really matters. Now, today we are going to look at How Love Always Wins – As Paul spells it out for us in 1 Corinthians 13:7 "Love always protects, always trusts, always hopes, always perseveres."  
So if you've ever found yourself wishing you could be that kind of person who is really there for your friend, your spouse, or even your family, God spells out for you four ways how love always wins.  And the first way is this:  1. Love always PROTECTS  – This is the kind of love that will always has your back! The word here speaks of a covering – like a roof that covers a house, a windbreaker that keeps out the wind, an umbrella that shields you from rain. There are many facets to this kind of covering.  One is that…
This is kind of love that will tolerate your imperfections  This kind of love understands that you are a work in progress.  That you fail, that you're flawed, that you sin and that your sin hinders your ability to live a perfect life.  With a protective love, the color of my umbrella over you is grace. My grace protects your from judgment, criticism and rejection.  My relationship with you then, is not based on your good behavior, but on my understanding that God's not done with you.
This is the kind of love that will accept you in spite of your personality  We all have things in our personalities that rub others the wrong way.  For some, its people who are always late, that tick you off. For others, it's those who talk too much.  For still others, it drives you crazy when a friend can't make a decision.  They don't mean to irritate us.  But when we love with a protective love, we accept them the way God made them.
This is the kind of Love that will defend you It's not love when you inform others of how your friend has failed or sinned.  Its not love when you DO NOT defend your friend's character in his absence.  It's not love when you DO NOT prevent your friend from falling into danger, disaster or embarrassment. You see, a love that protects will be quick to defend you when others accuse you. This is the love that Jesus has for us.  The blood He shed on the cross covers your sins.  Now He defends you before the father from the accusations of the evil one. And we are to do the same for each other.  That's why the Bible says, "Above all, love eachother deeply, because love covers a multitude of sins." 1 Peter 4:8 This is the kind of love that always has your back.
Do you see how this is a love that wins?  You can fail and still be loved.  You can sin and still be loved.  You can blow it and still find refuge with a friend who has your back.  Because this is the way God loved us when we were still sinners.  And it is till the way God loves us.  As I John 2:1-2 says, "If anybody does sin,we have an advocate with the Father—Jesus Christ, the Righteous One. He is the atoning sacrifice for our sins, and not only for ours but also for the sins of the whole world."  Jesus loves you.  Jesus is your advocate before the Father.  He is our defense attorney always protecting us from the accusations of the evil one. Because that's what love does.  And that's what God would have us do for one another.Love always protects!  That's the first way love wins.
Love always TRUSTS This is the kind of that love has no end to its trust.  Paul was not talking about a love that trusts because it is blind to our sin or selfish ways.  No, he was writing to people who knew only too well how badly we mess up life.  We all fail, we blow it from time to time, but we don't stop believing in that person when they fail.
Another way we might say that is: This is the kind of love that believes the best about you.  In our skeptical age, this is a much needed quality. Too often others are suspicious of our actions. Cynicism has trumped our ability to believe in someone's motives. But God's love trumps cynicism.  It takes away our suspicious bent.  So, in the context of a church family, if a brother or sister is accused of something wrong, this is the kind of love that considers you innocent until proven guilty.  Not only that, this is the kind of love that will cause you to stick up for that person.  Has anyone ever approached you with this question: "Did you hear about so and so?
And you answer, "No, what?"
They answer:  "He's been accused of this bad thing, or she did that bad thing."
And then you find yourself buying in to the accusation and say, "I knew it."
But that's not what love does.  Love that always trusts refuses to be taken in by rumor or gossip. Instead of believing the gossip, we believe in the person and we say, "Stop right there.  Have you gone to him and found out if this is true?
And they answer, "No, I can't go to him.  He would deny it."
But love replies: "Maybe he didn't do it.  Let's go to him right now.  Because I believe he would do no such thing."
That's what love does. Love believes the best about you.But these days we are quick to believe the worst. Gossip and rumor are everyday occurrences. Slander is epidemic.  Let's not be party to fanning the flame of gossip or slander BY REFUSING to believe it. Rather, lets love by believing the best about our brothers and sisters.  For that's what God does with us. God knows you will fail and you will sin, but He no longer identifies you with your sin or your past, because of what Jesus did for you. That's why He redeemed you. As the Bible says: For we are God's handiwork, created in Christ Jesus to do good works, which God prepared in advance for us to do. Ephesians 2:10 He believes in you, because Jesus lives in you. Love always trusts.  That's how love wins.
Can you imagine if you had a relationship like this with everyone in this church family?  You could be honest with your sins and failures, knowing you would not be judged.  Fear and shame would be eliminated.  Confidence and encouragement would abound.  That's what love does.  That's why love wins.  Love always trusts.  And…
Love always HOPES This is the kind of love that always anticipates the good that will come out of the bad! This kind of love is about perspective, about seeing the pig picture in another's life. Bob Goff puts it like this: "God's idea isn't that we should just give and receive love but that we could actually become love.  People who are becoming love see the beautyin others even when their off-putting behavior makes for a pretty weird mask."
Let's take the example I just used. You hear a friend has done something bad. You've refused to speculate, you've stood by and stuck up for your friend.  But now you find out the accusation is true.  Your friend really did do something bad. The question is this:  Does LOVE GIVE UP on your friend at this point?  Do you call friend and tell him how bad he made you look?  Do you tell her you are disappointed in her?  NO! Love doesn't go there.Because when love believes, love also hopes. What is that hope?  Hope is seeing your friend the way God does.  You see her potential.  You see God is not finished with him.  You believe that since God saved him by His grace, He will change him by His grace.God is not done with him.  Sure, he blew it, and he will blow it again. But because love always hopes, God will use his failure to bring about change.
It's like the love we have for our children.  They don't start out perfect.  They're self-centered, easily angered… they whine and complain; they have little self-control; they don't know the difference between wants and needs.  But we don't give up on them the moment they do something bad.  We forgive them and then show them the right way.  We have patience with them.  Then somewhere down the road we begin to see them transform into the mature ladies or gentleman we hoped they'd become.  That's what love does.  Love doesn't just believe the best, but hopes for the best.
So love looks past the failure and sees the beautiful child God is making. Instead of judging or condemning, we trust that God will use any failure for their good.  This then, should be our attitude towards one another when we blow it: And we know that in all things God works for the good of those who love him, who have been called according to His purpose. Romans 8:28
Can you imagine, the next time you blow it, that instead of being shamed, your friend or spouse looks you in the eye and says: "That's ok, something good's going to come from this."  "God's not done with you, and neither am I." That's how love wins. Love always hopes.  And finally,
Love always PERSEVERES  This is the kind of love that refuses to ever give up on you.  This is the kindof love that goes the distance!  There is no quit in this kind of love.  Perseverance is what causes a parent to hang in there with a wayward child, spouses to remain faithful through the ups and downs of marriage and friends to hang tough with you when you blow it. This is the divine quality of God that keeps Him loving you no matter what you might do. It's a love that never gives in, never gives up, but stays the course.
This is a marathon type of endurance love.  It just keeps on loving even when it hurts;  even when no one understands why you keep loving. Why?  Because this is how God loves us.  He says, "Never will I leave you, never willI forsake you."  Hebrews 13:5
Therefore, if I have God's kind of love for you I will never give up on you! Do you see why this is a love that wins? This is the same love the Father had for the prodigal son.  He never gave up hope.  He always believed.  He waited for as long as it took.  And when the prodigal returned, the Father revealed this love that wins: He ran to his son, threw his arms around him and kissed him.  And when the son said, "Father I have sinned against heaven and against you.  I am no longer worthy to be called you son." The Father said to his servants, 'Quick, bring the best robe and put it on him.  Put a ring on his finger and sandals on his feet.  Bring the fatted calf and kill it.  Let's have a feast and celebrate.  For this son of mine was dead and is alive again; he was lost and is found.'
Don't you love this?  The son had failed in so many ways:  He offended his father, squandered his inheritance, and ruined his life.  But the Father never gave up on him. And that's what the Father's love is like for us.  You may have the worst past that you think no one can forgive.  You may feel like you are not worthy of God's love. And you know you are not deserving of God's love.  But God will never give up on you.  God has never given up on you and He is waiting right now for you to come home – to trust in His love for you.
You see, a husband may give up on you, friends might abandon you, life may cave in on you, BUT GOD WILL NEVER STOP LOVING YOU. This is why there is so much hope in the love of God:  There is never a moment when you or I are not the object of God's love! His love goes the distance. He will always be there for you.
Just imagine if we love one another with this same love?  
there would always be someone to have your back
there would always be friends who would stand up for you
there would always be brothers and sisters who believe in you
and there would always be someone to hang in there with you!
This is the love that adores you when age robs you of your beauty
This is the love that encourages you when you make a mess of things
This is the love that holds you up when you feel like giving up
This is the love that never gives up!
This a rare love in our world today, but it doesn't have to be.  So I ask: Do you know someone who could use this kind of love today? 
Who could use the protection of your love?
Who could use a boost of your belief in them?
Who could use the encouragement of your hope for them?
Who could use a friend who never leaves them?
This is HOW LOVE WINS!  And this why Jesus commanded us to love one another as He has loved us.  For if we can love like this, the world will know that we are his disciples, and they will want what we have… because there's nothing else in the world like it – like God's love.   Let's pray.